Germany (2010)
Europe, Middle Age. A terrible situation is coming. Many people is dying and nobody knows why. An outbreak? A curse? Is God angry? Nowadays it's clear for us. Black death was one of the most devastating diseases. But in that time, medicine is not too popular and is better think in superstitions. Ulrich and his group knows what is the origin of this pestilence: a village of witches in the forest's heart. They only need an expert guide to go there. Osmund is an innocent monk falling in love of a beautiful girl. He knows the forest area, so It's a perfect chance to demonstrate he is more man than religious. But the life outside Monastery is too different; the real life during Middle Age is so hard. Will be Osmund ready to fight against barbarians, witches, warriors and, of course, his own mind?
European production directed by Christopher Smith (Severance, Triangle). The strongest point of this movie is its screenplay. The real Middle Age is showed in this film. A violent, dirty and hopeless Europe during the Great Plague. Religious superstitions mixed with hate and religion. Hungry people commited brutal murders in everywhere. Good actors and good setting for a poor plot. The story is about a short travel to find the origin of the Plague. Really easy idea with a predictable ending. One year after, Hollywood tried the commercial (and politically correct) version of this movie: Season of the witch. In theory without any relation, but, curiously, very, very similar.
Mark: 6.9
To Remember: To remember: The Setting. The tandem Sean Bean + Carice Van Houten = Sex Appeal and Good Performance.
To Forget: To forget: A very good screenplay for a simple story. A serious story but too superficial.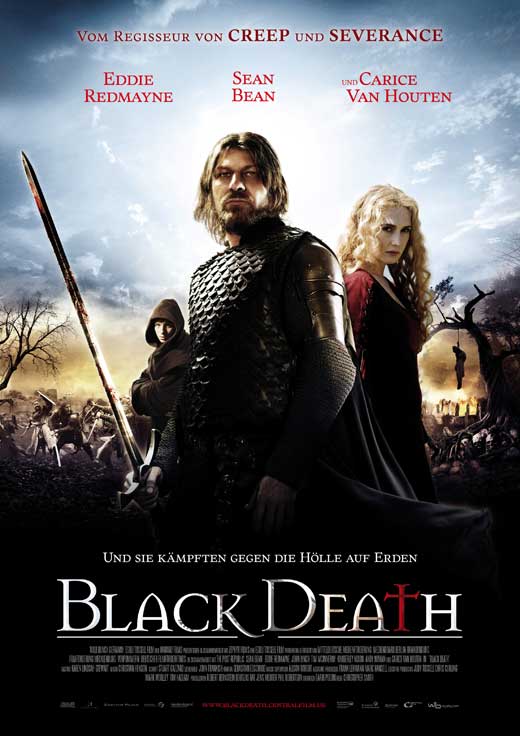 More Info
New Feature - Try now!!!!
Esta obra está bajo una
licencia de Creative Commons
.