China (2014)
In 1999 a series of brutal murders were carried out in a humble Chinese province. Several human parts appeared in different coal power stations. Zhang Zili was the detective in charge of the case. He was not able to resolve it and nowadays he is retired, drinking every day and working as security guard. His life is a compete disaster. He feels guilty because he couldn't arrest the killer and 2 of his men died during the investigation. But the life always gives a second chance and it seems that similar crimes are happened 10 years after. Despite Zhang is not working for the Chinese police a former colleague call him for help. He is investigating Wu, the girlfriend of the former prime suspect; he died 10 years ago in very strange circumstances. Nowadays, Wu is working at a small laundry. She is very pretty but always she is alone. Zhang decides visit her and try to get more information abut her boyfriend. Wu is a reserved person who seems to keep a secret. The Zhang's reputation is bad, however he is still a good policeman. His enquires will reveal the Wu's mystery; a bizarre and cruel secret beyond hate and love.
Black coal, thin ice is film noir made in China. Under a criminal thriller the spectator can find a realistic story from the "deepest" China. Full of details, this film shows how the Chinese police tries to resolve a case. Nothing is spectacular nor their methods are sophisticated; however the "taste" of reality is very intense from the beginning. The spectator will discover how is the life in a small city in China: how is the daily life, how they have fun, how is the food, the relationships, the crime... The director and writer Yi'nan Diao filmed a fresh movie full of originality. For this reason he won the Golden Berlin Bear in 2014. The film is a mix of thriller, comedy, realism, drama and mystery with tributes to classic movies, such as The Last Boy Scout. The film is very recommendable to auteur cinema lovers.
Mark: 9.1
To Remember: When Zhang is drunk and a "good Samaritan" steals his motorbike. Hilarious!
To Forget: Sometimes the story is a bit "heterogeneous".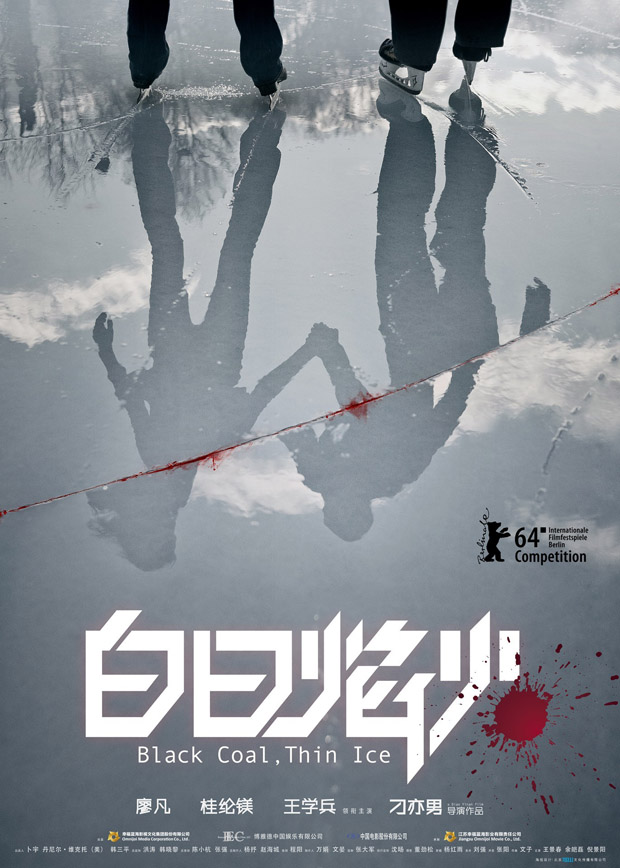 More Info:
Show info from Kickass!
Esta obra está bajo una
licencia de Creative Commons
.