England (1970)
In the 19th century in Australia, British domination was total. In
general, Australians are agreeing with English rules. But really was a strange situation because, in that moment, the Australian people already had their own identity. And not only because Australia in the 19th was a "real" country; else above all because in different territories (as in Victoria) most of the people were not English descendent (they were Irish, Scottish, Welsh, etc.) This is the Ned Kelly situation. Ned is an Australian-Irish that lives in Victoria. He doesn't want to follow the British laws and after a problem with the police, he and a group of friends, run away to the bush. Together they will carry out a lot of illegal acts, including thefts and murders. But Ned is very intelligent and he sends letters to newspapers to explain that his actions are against the British government and for an free Australia. To hunt Ned will be a priority for English Army and they will do an important effort to catch him.
In 1970 the British Tony Richardson tried to tell the Ned Kelly story. Ned Kelly is a very, very famous people in Australia, but unknown in rest of the world. He was the first Australian nationalist. In Australia he's a hero for many people. However, this character became in famous after the Ned Kelly movie starring by Orlando Bloom (2003). But, in our film, It's very strange that Ned Kelly, an Australian national icon, was starring by another icon, but British!! Mick Jagger could be many things but not Australian. On the other hand, the movie plot is very simple, mixing popular Australian songs (as in a musical) with the Ned life. Summarising, this movie is a strange mix between light comedy, musical and drama. It's not recommendable if you want to know the Ned Kelly biography but interesting as curious production.
Mark: 5.9
To remember: The last Ned's action with his famous armour. Very hard but not too useful.
To forget: The large scenes with country Australian music.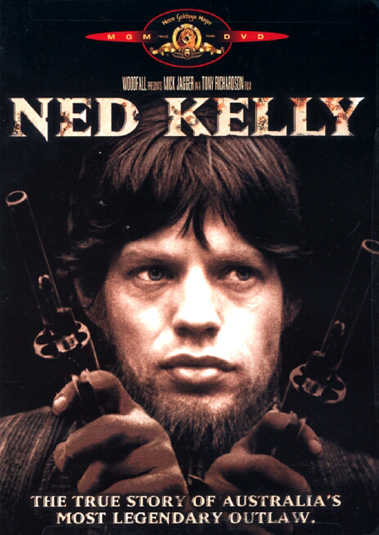 More info.
New Feature - Try now!!!!
Esta obra está bajo una
licencia de Creative Commons
.